&nbspMiddle East Largest Manufacturer of Caustic Soda Prills and Chlorinated Paraffin
KLJ Organic Qatar WLL- A chlor alkali integrated chemical complex  to producing five different products including high quality Chlorinated Paraffin Wax (CPW),Casutic Soda Lye &  Prills. 
 The project will also produce the following useful by-products:  Hydrochloric Acid (HCl), Calcium Chloride (CaCl2) and Sodium Hypochlorite (NaOCl). 
A versatile chemical used in refineries, soap, detergent manufacturing, paper, aluminum, fiber, water treatment and in the petrochemical industry
Caustic Soda Prills in 25 KG PE Bag
Caustic Soda Prills in 25 KG PP Bag
Caustic Soda Prills in 1000 KG Jumbo Bag
Caustic Soda Prills in 25 KG Bucket
Caustic Soda Prills Palletized
CPW is used primarily as a chemical in the manufacture of PVC pipes, cables, wires, footwear, toys, paints, PVC flooring, clothe coating, lubricants, rubber products like belts, fireproof paints.
Also used in flame retardant for impregnating textiles & fabric of all kinds, adhesives, sealants, and caulks and are used in the automotive and metalworking industries as lubricants for wide range of machining and engineering operations.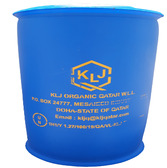 Chlorinated Paraffin in HDPE Drum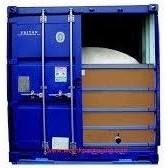 Chlorinated Paraffin in Flexi Bag Container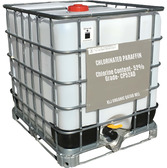 Chlorinated Paraffin in IBC
ISO 9001:2015
ISO 45001:2018
ISO 14001:2015
We are the industry heads and produce the most reliable products you are looking for.
kljq@kljqatar.com  sales@kljqatar.com
The only place where you'll get the perfect solution for all your industry needs.
Plant Address
KLJ Organic Qatar WLL
NZ #51
PIN:93020008
Medium Industrial Zone
Mesaieed Industrial City(MIC)
Mesaieed, Doha-State of Qatar
Office Address
KLJ Organic Qatar WLL​
Office C-313
Mesaieed New Souq
Mesaieed, Doha-State of Qatar
Email
kljq@kljqatar.com
sales@kljqatar.com​
Tel
+974 4041-9777​
Fax
+974 4041-9700​
Office Business Hours
Sat to Thu – 8AM to 4:30PM
Friday- OFF​