KLJ Organic Qatar W.L.L situated in the Mesaieed Industrial City(MIC), Mesaieed,State of Qatar as a limited liability company. Our company established in 2012 as a 60:40 joint venture company owned by Qatar Industrial Manufacturing Co. (QIMC) of Qatar and KLJ Organic Ltd. of India respectively.Ours is a chlor-alkali integrated chemical Plant and producing five different products including high quality Chlorinated Paraffin Wax (CPW), Caustic Soda Prills and Lye (NaOH), Hydrochloric Acid (HCl), Calcium Chloride (CaCl2) and Sodium Hypochlorite (NaOCl). KLJ Qatar creates value to the national economy by utilizing local natural resources in its dynamic growth strategy in the chemical and petrochemical businesses.
CPW is used primarily as a chemical in the manufacture of PVC pipes, cables, lubricants, and paints. The Project would have a capacity of approximately 54,500 tons/year of CPW. The facility takes advantage of the inexpensive power available to manufacture its own chlorine, which is a required chemical for the CPW manufacturing process.
The company produces four additional marketable chemicals, listed below, as by-products and co-products of the CPW manufacturing process:
Caustic Soda – a versatile chemical used in refineries, soap/detergent manufacturing, pulp/paper , aluminum and in the petrochemical industry (with a capacity of 132,000 tons/year of caustic soda Prills).
Hydrochloric Acid – used in the oil exploration and in the manufacture of chlorides, chlorine dioxide, fertilizers and dyes (with a capacity of 103,125 tons/year (32% basis) which will be mainly marketed directly to potential local users.
Calcium Chloride – used as an additive to oil well completion, drying petroleum fractions, and de-icing (with a capacity of 60,000 tons/year (100% basis).
Sodium Hypochlorite – used in bleaching and disinfection procedures (with a capacity of 20,000 tons/year).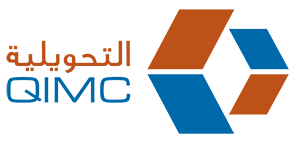 Qatar Industrial Manufacturing Company (QIMC) was established in 1990 with 20%:80% government-private equity interests respectively. The establishment of QIMC was in fact a clear manifestation of the particular attention given by the State of Qatar to the issue of the private sector`s participation in the process of economic development of the country through investing in small and medium scale industries. . QIMC started business in May 1990 only to become within a short period of time one of the pioneering companies in the field of small and medium scale industries in Qatar. Far from being confined to the State of Qatar, QIMC`s activities extended to other GCC countries such as Saudi Arabia, Bahrain and Oman. Currently, QIMC has equity interest in 13 operational projects in various industrial sectors including chemicals, petrochemicals, construction materials and food processing. QIMC is also currently investigating the economic feasibility of a number of other projects in collaboration with local and foreign interested parties.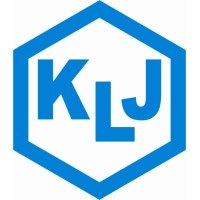 Started in 1967, not only is the KLJ largest manufacturer and the Market Leader in Plasticizers & Polymer Compounds in South Asia,but also in Secondary Plasticizer(chlorinated Parafin)segment,is the largest manufacturer across the globe.Their ultra modern manufacturing facilities at Silvassa & Bharuch in India, Thailand and Qatar are equipped with state-of-the-art-technology, producing a wide range of products to meet their customers' requirements. KLJ is the process of multiplying its installed capacity for manufacturing of Benzyl Alcohol, Benzaldehyde and its derivatives to more than double. The project was commissioned in Jhagadia, Gujarat in the year 2015. Besides industrial growth, the Group is committed to social objectives, improving lives and spreading happiness.
We are the industry heads and produce the most reliable products you are looking for.
kljq@kljqatar.com  sales@kljqatar.com
The only place where you'll get the perfect solution for all your industry needs.
Plant Address
KLJ Organic Qatar WLL
NZ #51
PIN:93020008
Medium Industrial Zone
Mesaieed Industrial City(MIC)
Mesaieed, Doha-State of Qatar
Office Address
KLJ Organic Qatar WLL​
Office C-313
Mesaieed New Souq
Mesaieed, Doha-State of Qatar
Email
kljq@kljqatar.com
sales@kljqatar.com​
Tel
+974 4041-9777​
Fax
+974 4041-9700​
Office Business Hours
Sat to Thu – 8AM to 4:30PM
Friday- OFF​